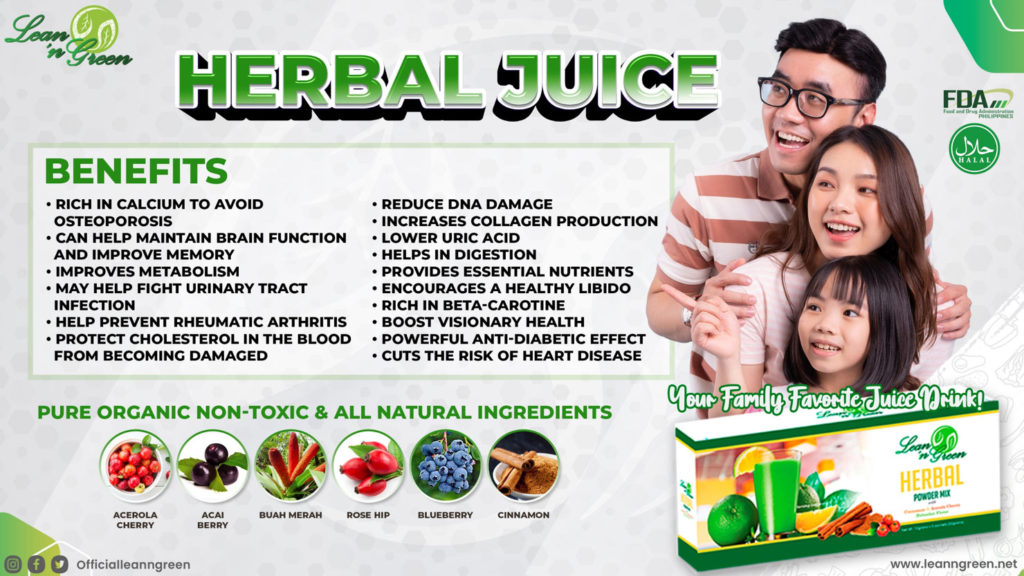 Ascorbic acid
A strong antioxidant that can boost your blood antioxidant levels.
may help reduce the risk of chronic diseases like heart disease.
lower blood pressure
may lower heart disease risk factors, including high blood levels of LDL (bad) cholesterol and triglycerides.
may also reduce the risk of iron deficiency.
Boost your immunity.
Stevia leaf extract
zero calorie stevia is highly recommended for a balanced diet to diminish sugar intake without foregoing sweet foods
Can lower total cholesterol, LDL ("bad") cholesterol, and triglycerides with no negative side effects. It also increased HDL ("good") cholesterol.
Buah Merah (Pandanus concoideus)
Prevent and stop Diabetes
Help avoid Osteoporosis- consists of good amount of calcium and other essential minerals that helps in bone building and avoid the risk of osteoporosis.
Help lowers Uric acid in system and good for people whose suffering from kidney stones.
Improves Brain Function
Acerola Cherry extract (Malpighia emarginata)
vitamin supplementation-it contains vitamin C, vitamin A. Other constituents include thiamine, riboflavin, niacin, calcium, iron, and bioflavonoids also known as vitamin B-complex. It also contains phosphorus, malic acid, pantothenic acid, potassium, and magnesium.
Strengthen the immune system and build collagen cells.
it may be able to reduce breakouts and blemishes, loss of skin elasticity, and signs of sun damage.
Blueberry Powder Extract (Cyanococcus)
Cognitive Function- promotes to work significantly faster.
It may improve insulin resistance and glucose tolerance.
It appears to have significant benefits for people with high blood pressure, which is a major risk factor for heart disease.
Rosehip Extract (Rosa canina)
to promote skin and eye health
fighting antioxidants
May help with fat loss
May improve heart health
strictly regulate the blood sugar level of the body, important for people with diabetes.
Grape Skin Extract (Vitis vinifera)
improve blood flow and may benefit those with circulatory problems.
may help reduce risk of heart disease
promote protection in kidney health.
Cinnamon Powder
Cinnamon may improve some key risk factors for heart disease, including cholesterol, triglycerides, and blood pressure.
Cinnamon has been shown to significantly increase sensitivity to the hormone insulin, which may improve blood sugar control.
Helps lower blood sugar levels